Whitbread to sell Costa coffee chain to Coca-Cola for £3.9bn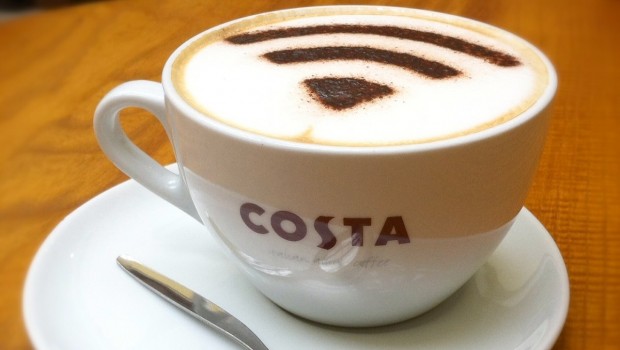 Whitbread shares surged on Friday as it agreed to sell the Costa coffee chain to Coca-Cola for £3.9bn.
The Premier Inn owner, which bought Costa back in 1995 for £19m, said the deal has been unanimously agreed by the Whitbread board as being in the best interest of shareholders.
The transaction represents an enterprise valuation multiple of 16.4x Costa's FY18 earnings before interest, taxes, depreciation and amortisation and the valuation is significantly higher than is currently reflected for Costa in Whitbread's market value.
Whitbread expects net cash proceeds of around £3.8bn at completion, after adjusting for transaction and separation costs, a "significant majority" of which will be returned to shareholders.
The company will also use the cash to cut debt and make a contribution to the pension fund, providing headroom for the further expansion of Premier Inn in the UK and Germany.
Whitbread had announced in April that it was planning to demerge Costa to provide shareholders with investments in "two distinct, focused and market-leading businesses". It said at the time that the demerger would take around 24 months.
Chief executive Alison Brittain said: "This transaction is great news for shareholders as it recognises the strategic value we have developed in the Costa brand and its international growth potential and accelerates the realisation of value for shareholders in cash.
"The announcement today represents a substantial premium to the value that would have been created through the demerger of the business and we expect to return a significant majority of net proceeds to shareholders. Whitbread will also reduce debt and make a contribution to its pension fund, which will provide additional headroom for the expansion of Premier Inn."
The deal, which is conditional upon the approval of Whitbread's shareholders and various other approvals, is expected to complete in the first half of next year.
Coca-Cola's president and CEO James Quincey pointed out that hot drinks is one of the few remaining segments of the total beverage landscape where the company does not have a global brand.
"Costa gives us access to this market through a strong coffee platform," he said.
Neil Wilson, chief market analyst at Markets.com, said: "The price looks like investors will get more bang for their buck than they would have done with a simple demerger. However, the growth story needs to be looked at because Whitbread has decided to change tack, shifting away from a demerger that it said would let the coffee and hotel chains grow more rapidly in favour of a quick sale.
"Clearly Coca-Cola sniffed an opportunity to gain an attractive brand with a fast-growing global presence. It's a pretty good return too on the £19m Whitbread paid for the coffee chain over 20 years ago."
Wilson added: "What's left of Whitbread now its prized asset is sold? Net cash of £3.8bn should help capital intensive investment in hotels, particularly as the company looks to grow the immature German business where the structural shift to branded budget chains represents a strong growth channel."
Nicholas Hyett, equity analyst at Hargreaves Lansdown, said: "This is a bitter sweet moment for Whitbread investors.
"On the one hand £3.9bn is an undeniably rich valuation and likely far better than Costa could achieve as an independently listed company, valuing its earnings higher than those of the mighty Starbucks. On the other, Costa has long been the jewel in Whitbread's crown and some will be sad to see it go at any price, especially given the growth potential in China and elsewhere."
Spreadex analyst Connor Campbell said investors were "understandably giddy" with the news, but cautioned that it remains to be seen how long investors will be happy with the deal, "given that it now leaves Whitbread with the less eye-catching, and less potential-filled, Premier Inn as its headliner".
At 1037 BST, Whitbread shares were up 16.4% to 4,677p.