House prices see biggest monthly fall since July 2012 in August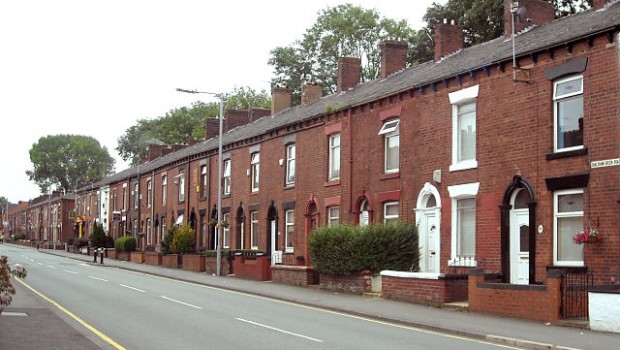 House prices in the UK suffered their biggest monthly fall in August since July 2012, according to the latest survey from Nationwide.
House prices were down 0.5% on the month compared with a 0.7% increase in July, missing expectations for a 0.1% rise.
On the year, prices ticked up 2%, down from a 2.5% jump the previous month and below expectations for a 2.7% increase.
Nationwide's chief economist Robert Gardner said that despite the softening, annual house price growth remains within the fairly narrow range of around 2-3% which has prevailed over the past 12 months, suggesting little change in the balance between demand and supply in the market.
"Looking further ahead, much will depend on how broader economic conditions evolve, especially in the labour market, but also with respect to interest rates. Subdued economic activity and ongoing pressure on household budgets is likely to continue to exert a modest drag on house price growth and market activity this year, though borrowing costs are likely to remain low," Gardner said.
Howard Archer, chief economic advisor to the EY Item Club, said any meaningful housing market upturn will remain elusive over the coming months.
"We expect house price gains over 2018 will be limited to 2.0% on the Nationwide's measure. At this stage, we expect a rise of around 2.5% in 2019.
"The fundamentals for house buyers are likely to remain challenging - and they will not be helped by the Bank of England hiking interest rates from 0.50% to 0.75% in early-August. This is despite the share of outstanding mortgages on variable interest rates falling to a record low of around 35%, which is half the peak level of 70% in 2001.
"Consumers have faced an extended serious squeeze on purchasing power, which is only gradually easing (and has actually relapsed recently). In addition, housing market activity remains hampered by fragile consumer confidence and a limited willingness to engage in major transactions. House buyers will also likely be concerned about further interest rate hikes over the coming months - even if they are likely to be gradual and limited."
Jeremy Leaf, north London estate agent and a former RICS residential chairman, said: "The widely-respected Nationwide figures confirm much of what we have seen on the ground over the last month or so - in other words a market softening a little further in view of the slowing demand over the summer, which was to be expected. However, we are seeing no signs of any major changes and in fact over the last few weeks have seen more interest in property again which could well transfer into an increase in sales agreed during September and October.
"Of course, sellers are more reluctant to come to terms with new market conditions bearing in mind generally lower loan-to-values and large equity stakes built up from previous housing booms whereas outside London higher loan-to-value mortgages seem to concentrate minds and stimulate more activity."