PageGroup profits tumble amid global uncertainty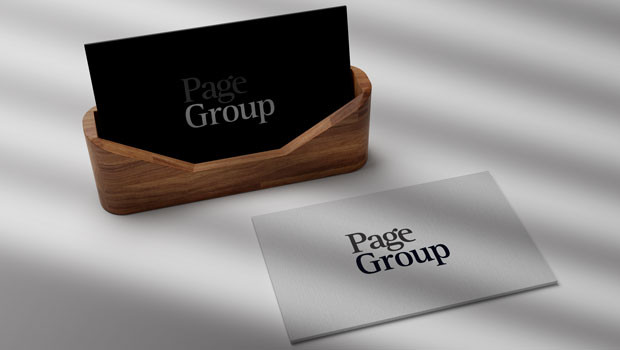 Recruitment specialist PageGroup reported a 5.8% rise in revenue in its first half on Monday, reaching £1.03bn, although it saw a dip in several profitability metrics.
The FTSE 250 company said its gross profit decreased 2.2% year-on-year to £526.8m for the six months ended 30 June, while operating profit plummeted 44.6% to £63.9m.
Furthermore, profit before tax followed suit with a decline of 44.7%, standing at £63.3m.
Notably, both basic and diluted earnings per share were reported at 13.6p, marking a decrease of 46.9% and 46.7% respectively compared to the prior period.
The board still hiked the interim dividend per share, by 4.5% to 5.13p, although its special dividend saw a decline, to 15.87p per share from 26.71p in 2022.
Delving deeper into the company's performance, PageGroup said its conversion rate saw a decrease to 12.1%, a notable dip from 21.4% in the first six months of last year.
The gross profit per fee earner declined 5.8%, to £79.7k, compared to £82.8k in the prior year.
In terms of workforce numbers, the company's total headcount was trimmed by 448, marking a 5.0% reduction, bringing the employee tally to 8,572 by the end of June.
PageGroup said it remained in a robust financial position, albeit with a decline in net cash, reported at £97.9m, compared to £136.2m at the same point last year.
In terms of future prospects, PageGroup remained optimistic, confirming that its full-year operating profit outlook remained unchanged, aligning with prior forecasts.
"The group delivered a robust first-half performance against a record first half in 2022," said chief executive officer Nicholas Kirk.
"EMEA delivered the standout result, delivering record first-half gross profit against a particularly strong comparator across the region.
"However, tough market conditions continued in Asia, the UK and the US."
Kirk said the challenging conditions the company saw towards the end of 2022 continued into the first six months of 2023, with lower levels of both candidate and client confidence resulting in delays in decision making and candidates being more reluctant to accept offers.
"Reflecting the uncertain macroeconomic conditions, temporary recruitment outperformed permanent, as clients sought more flexible options.
"In line with these conditions, we reduced our fee earner headcount by 558 in the first half, with reductions in all regions.
"Our total headcount of 8,572 is 448 lower than at the end of 2022."
Productivity, measured as gross profit per fee earner, declined 5.8%, which Nicholas Kirk said reflected the reduction in gross profit, although that was partially offset by the decrease in headcount.
"Looking forward, there remains a high level of global macroeconomic and political uncertainty in the majority of our markets.
"However, against this backdrop, we continue to see candidate shortages and good levels of vacancies, as well as continued high fee rates.
"We are also seeing the benefits from our investments in innovation and technology, where Customer Connect is supporting productivity and enhancing customer experience and Page Insights is providing real time data to inform business decisions."
Kirk said PageGroup had a "highly diversified and adaptable" business model and a strong balance sheet, adding that its cost base was under constant review and could be adjusted rapidly to match market conditions.
"Given these fundamental strengths, we believe we will continue to perform well despite the uncertainty.
"At this stage of the year, the board expects 2023 operating profit to be in line with our previous guidance."
Reporting by Josh White for Sharecast.com.