Hilton Foods FY profits decline, new CEO appointed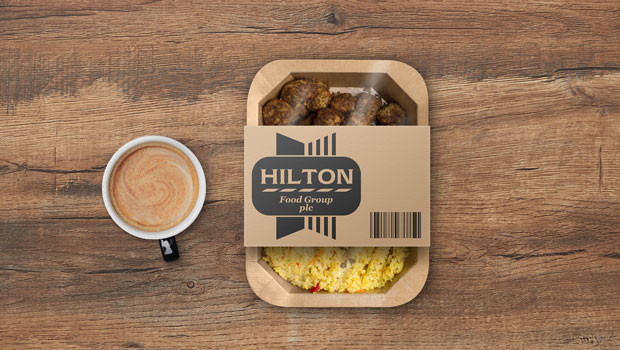 Hilton Foods posted a drop in full-year profit on Wednesday as it announced the appointment of a new chief executive.
In the 52 weeks to 1 January 2023, adjusted pre-tax profit fell 17.4% on the year to £55.5m, while IFRS pre-tax profit was 37.5% lower at £29.6m and adjusted operating profit dipped 3.3% to £71.1m. Hilton pointed to challenges in its UK seafood business, including the impact of unprecedented inflation levels, with price recovery taking longer than anticipated.
There was also further disruption through automation investments which will deliver longer term efficiency benefits, it said.
Group revenue rose 16.5% to £3.8bn, however, underpinned by contributions from newly-acquired businesses, the first full year of trading in New Zealand and the inflationary impact. Volumes grew 4.3% during the year to 513,816 tonnes.
Outgoing chief executive Philip Heffer said: "After the challenges we faced last year in our seafood business, we took a series of steps to rebuild profitability and we are now well placed for the year ahead. Meanwhile we have continued to deliver on our strategic priorities and to set the business up for long-term, sustainable growth.
"Our meat category has performed well and we have continued to innovate with new and award winning products. We have continued to grow in new and emerging markets following the acquisitions of Foppen and Fairfax Meadow with both these businesses performing well, while also expanding in Asia with Country Foods."
Hilton also announced the appointment of Steve Murrells as its new CEO. He will assume the role from 3 July and will join board at the same time.
He succeeds Heffer, who has decided to stand down from the board and step back from running the company after almost 30 years with Hilton Foods, including the past five as CEO.
Hilton said Murrells' connection to the business dates back almost 30 years, when he was one of its first customers and commercial partners at Tesco. After serving as CEO of Tulip from 2009 to 2012, he was appointed as CEO of Co-op Food, where he oversaw a turnaround in performance and repositioned the business as "a leading convenience player".
This was followed by five years as group CEO of Co-op Group.