Greggs planning large store expansion as annual profits rise 2%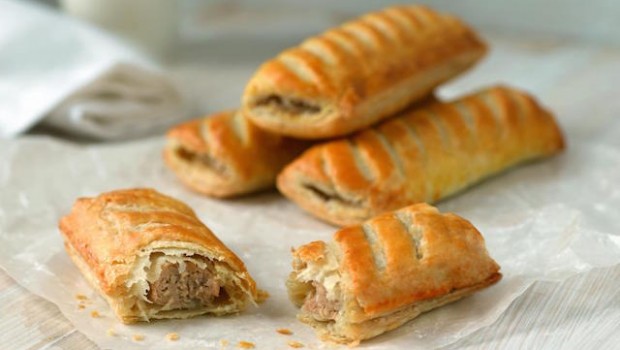 UK high street baker Greggs reported a 2% rise in annual profits, as inflation and higher costs hit the bottom line and said it planned a large expansion of its store estate.
The company, famed for its sausage rolls, said pre-tax profits for 2022 rose to £148.3m from £145.6m as total sales increased 23% to £1.5bn. It added that like-for-like sales in company-managed shops up was up 18.8% in the first nine weeks of 2023, in line with expectations.
Greggs, which currently has a chain of almost 2,330 shops, said it wants to have more than 3,000 across the UK "in time".
It also extended opening hours for around 500 shops to 8pm or beyond, which had led to a wave of people buying hot evening meals like pizzas and chicken goujons.
"Cost inflation will continue to be a challenge in the year ahead, driven particularly by pay awards and energy costs, but we are confident that our outstanding value proposition will remain compelling as customers look to make their money go further. As such, we remain confident in the prospects for the business in 2023," said chief executive Roisin Currie.
Greggs expects overall input cost inflation in 2023 to be 9-10% and said uncertainty over commodity prices remains "but we have been able to secure forward cover for all of our electricity requirements through to the end of the third quarter of the year and expect to extend this further when opportunities present themselves".
"We also have forward purchase agreements representing between four and five months of our food and packaging needs," the company added.
AJ Bell investment director Russ Mould said the chain's sharp sales increase in the first nine weeks of 2023 was "striking".
"The under-heated response to the numbers reflects the fact that a strong recent run on the stock market has seen a lot of good news already baked into the share price," he added.
"With the best will in the world and even when household budgets are under real pressure sometimes people are just too busy to make sandwiches. There is always going to be a place for food-on-the-go venues and Greggs' offering is perfectly pitched in the current environment."
"While this is to be applauded, Greggs needs to be careful ambition does not tip over into hubris. Will the brand still be as popular, for example, when economic conditions have improved and people have a bit more money in their pocket?
"However, the company's record over a long period provides confidence they know what they're doing and Greggs can lay claim to being one of Britain's best-run businesses."
Reporting by Frank Prenesti for Sharecast.com