Fresnillo sees 2022 profits more than halve amid cost pressures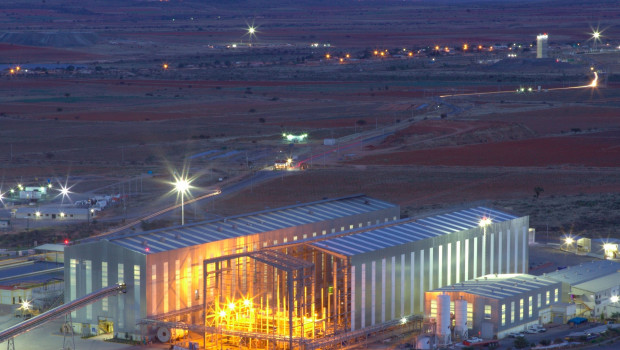 Gold and silver miner Fresnillo saw its profits more than halve in 2022 amid volatility in precious metals' prices and increased cost pressures.
According to company boss Octavio Alvídrez, that was on top of the ongoing impact of the pandemic and the labour reform enacted in Mexico.
Gold production fell by 15.3% to 635,926 oz. and adjusted revenues by 8.8% to approximately $2.6bn.
Silver output on the other hand edged up by 1.2% to 53.74m oz..
Earnings before interest, taxes, depreciation and amortisation shrank by 37.7% to $751.1m and profits before tax by 59.4% to $248.6m.
Adjusted production costs jumped by 15.2% during the year to reach roughly $1.5bn as a result of cost inflation in US dollars, costs related to the start-up of the Juanicipio mine and from the increased use of infrastructure contractors, as well as costs related to maintenance, operating materials and diesel.
Looking out to 2023, the miner forecast attributable silver production of 57-64m oz., including its Silverstream contract, and gold output of 590-640,000 oz..
Capital outlays meanwhile were pegged at $630m and exploration expenses at $175m.
Precious metals' prices were expected to remain volatile while inflationary pressures were seen continuing to impact the company's costs.
The board announced a final dividend of 13.3 US cents per share for a total payout of 16.7 US cents, which was in line with the company's dividend policy.
At period end, the company had $969.1m of cash and other liquid funds while net debt stood at $198.7m