Capricorn Energy upbeat on strategic progress with new board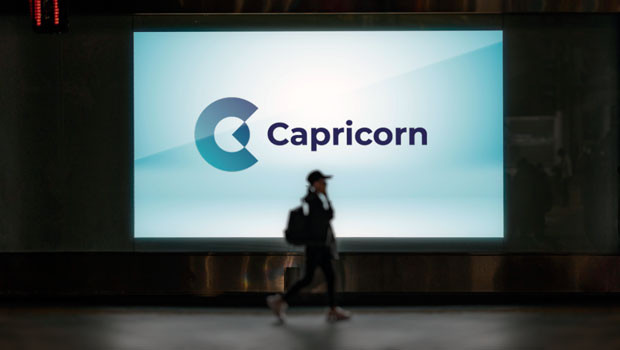 Capricorn Energy updated the market on its strategic review on Monday, with a focus on cost reduction, the refocusing of operations in Egypt, and returning excess funds to shareholders.
The London-listed firm, which was holding its annual general meeting, told shareholders that progress made so far included a significant reduction in general and administrative expenses to align with the continuing business.
It said it had already achieved an initial gross reduction in those expenses of at least $35m, with further cost-saving opportunities being pursued.
"We will update shareholders on the scale of further cost reductions at our half year results in September, but we believe it will be possible to reduce annual gross general and administrative expenses to $1.50 per barrel of oil equivalent or less," said chief executive officer Randy Neely.
In Egypt, Capricorn said it was focusing on increasing value through optimized investments, influential collaboration with partners, and exploring options to enhance fiscal terms.
The company said it was also actively divesting or relinquishing assets outside of Egypt, with the exit from Mauritania already completed and progress made in the potential sale of the UK North Sea business.
Furthermore, a significant return of capital, targeting $575m, was planned, including a $450m special dividend paid in May, an additional special dividend of $100m in the fourth quarter of 2023, and a share buyback of at least $25m over the next 12 months.
Regarding production, Capricorn Energy reported an average year-to-date production of 31,500 barrels of oil equivalent per day through to the end of May, split between 14,000 barrels of oil and 98 million cubic feet of gas.
The company maintained its full-year working interest production guidance of between 32,000 and 36,000 equivalent daily barrels, with an expected uplift in production during the second half of the year.
As it previously said, the company's 2023 capital expenditure guidance remained at $155m to $175m, with the majority allocated to operations in Egypt.
Capricorn said it intended to streamline its organisation, exit international operations, improve relationships with partners and the Egyptian government, amend contracts, and develop a strategy to maximise shareholder value.
"There has been major progress at Capricorn in the five months since the shareholders of the company overwhelmingly supported the election of a new board in February," said non-executive chair Craig van der Laan.
"The strategy of Capricorn has fundamentally shifted to deliver shareholder value by focusing on our promising Egyptian business, exiting high-risk exploration, returning significant excess cash to shareholders and reducing the excessive legacy cost base.
"In Randy Neely, we have found a new CEO who brings deep experience of operating in Egypt and creating significant value there."
At 0825 BST, shares in Capricorn Energy were up 0.88% at 184.4p.
Reporting by Josh White for Sharecast.com.