Europe midday: Stocks dip after 'dreadful' German factory orders data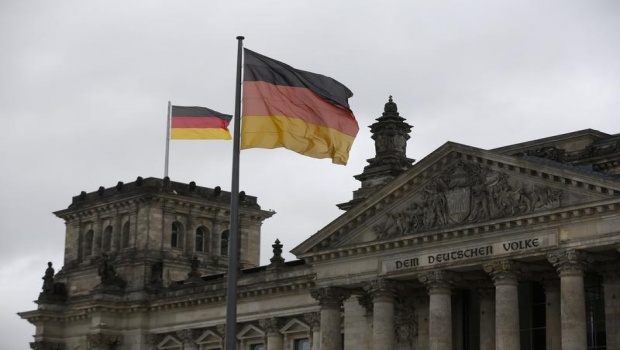 Stocks across the Continent are heading into the weekend moving modestly lower, hit by a much weaker than expected reading on German factory orders, while a much stronger than anticipated print on the US June jobs report did little to lift sentiment.
Also weighing on sentiment was news overnight that embattled German lender Deutsche Bank was mulling as many as 22,000 lay-offs.
Commenting on the news out of Germany at the end of the week, Michael Hewson, chief market analyst at CMC Markets UK, said the factory orders figures reinforced the likelihood that the European Central Bank would cut rates more deeply into negative territory.
As for Deutsche, Hewson said: "This would be the latest plan, and we could get more details on it over the weekend, or later this month when they post their latest numbers. There have been many plans since the record loss posted in 2016, and this one probably won't be the last."
As of 1348 BST, the benchmark Stoxx 600 was down by 0.47% to 391.10, alongside a fall of 0.41% to 12,578.04 for the German Dax and a dip of 0.32% to 22,050.26 for the FSTE Mibtel.
Front month Brent crude oil futures were 0.21% lower to $63.18 a barrel on the ICE.
Meanwhile, and on the back of those weak German figures (and strong US jobs report), euro/dollar was down by 0.4% to 1.12385.
In the background, according to the US Department of Labor, US non-farm payrolls jumped by 224,000 in June, vaulting past the 158,000 median forecast on the Street, leaving analysts divided as to whether the Federal Reserve would indeed cut short-term official interest rates when it next met at the end of July.
For Ian Shepherdson at Pantheon Macroeconomics meanwhile: "The continued tightening of the labor market points to a gradual upward trend ahead [in wage growth], but nothing that will stop the Fed operating its policy of responding to tighter financial conditions with jawboning, dot manipulation, and, ultimately, lower rates.
"The economy does not need the Fed to ease, but the market continues to scream for action on July 31. This Fed won't disappoint unless the data between now and then are so clear that market expectations shift substantially. That's entirely possible, but don't bet on it."
Back in Europe, according to the Federal Office of Statistics, German factory orders dropped at a 2.2% month-on-month pace in May, in what Claus Vistesen a Pantheon Macroeconomics described as a "dreadful" set of figures, driven by a large 4.3% decline in export orders.