Asia report: SVB fallout sees financial stocks drag on markets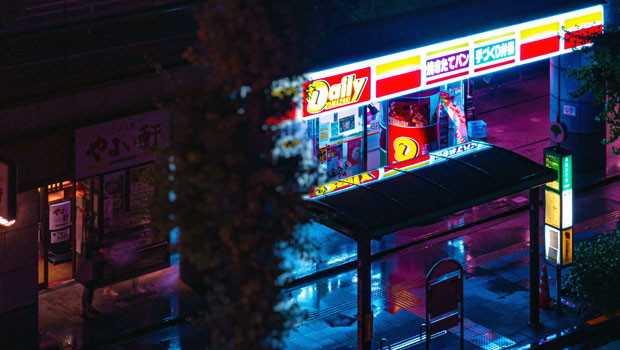 Stock markets across Asia experienced a sharp decline on Tuesday as the collapse of Silicon Valley Bank continued to impact the financial sector.
Banking stocks were particularly affected, dragging indices into the red.
"Markets in Asia fell sharply overnight with the Nikkei, the Kospi and the Hang Seng down more than 2% each," said Interactive Investor head of investment Victoria Scholar.
"In Japan its biggest banks suffered steep losses with the Topix Banks index down by more than 7% after president Biden's address failed to soothe investors."
Scholar said markets had been weighing up concerns about financial contagion from the SVB fallout, versus the consequent possibility of less aggressive tightening from the Federal Reserve next week.
"Traders are now pricing in a 50% chance of no change to interest rates in March, a significant climb down from expectations for a hike of between 25 and 50 basis points just last week.
"Nomura has gone a step further and is forecasting that the Fed could even cut interest rates next week in what would be a major u-turn in central bank policy."
Financial stocks among the biggest regional losers
In Japan, the Nikkei 225 lost 2.19% to close at 27,222.04, while the Topix declined by 2.67% to 1,947.54.
Banking and insurance giants Resona Holdings, T&D Holdings, and Mitsubishi UFJ Financial Group were among the biggest losers in Tokyo, falling 9.19%, 8.99% and 8.59%, respectively.
China's Shanghai Composite fell 0.72% to 3,245.31, while the Shenzhen Component dropped 0.77% to 11,416.57.
The shipping industry was hit hard in Shanghai, with COSCO Shipping Energy Transportation down 10.02%, and HY Energy losing 6.39%.
In Hong Kong, the Hang Seng Index plunged 2.27% to 19,247.96.
Country Garden Services, Longfor Properties, and Xinyi Glass were among the worst-performing stocks of the day, closing down a respective 5.37%, 5.19% and 4.87%.
South Korea's Kospi saw a decline of 2.56% to 2,348.97, with entertainment company Hybe down 8.39%, and Korea Investment Holdings experiencing losses of 6.81%.
The Australian S&P/ASX 200 lost 1.41% to close at 7,008.90, with Yancoal Australia tumbling 16.91% and Computershare sliding 7.71% by the end of trading in Sydney.
In New Zealand, the S&P/NZX 50 fell 0.66% to 11,595.47, with Ryman Healthcare off 3.81% and ANZ Holdings losing 2.76%.
The currency markets saw the yen weaken 0.74% against the dollar to last trade at JPY 134.19, while the Aussie lost 0.18% to AUD 1.5025.
Elsewhere, the Kiwi remained relatively stable on the greenback, with a minor fall of 0.01% to change hands at NZD 1.6079.
In energy markets oil prices continued to decline, with Brent crude futures falling 2.14% on ICE to last sit at $79.04 per barrel, while the NYMEX quote for West Texas Intermediate dropped 2.39% to $73.01.
China to reopen visas for overseas visitors
On the economic front, China announced that it would begin issuing a number of visas for foreigners to enter the country from Wednesday.
The move was expected to allow those holding visas issued before 28 March 2020 to enter China once again, as well as allowing foreigners to enter mainland China visa-free from Hong Kong.
CNBC reported that a notice from the embassy also said that China was planning to resume programmes allowing citizens of certain major economies to visit cities such as Beijing for a handful of days without a visa.
Meanwhile, consumer sentiment in Australia remained at a 30-year low of 78.5 in February, according to the Westpac Melbourne Institute.
It marked the second consecutive month of very weak consumer sentiment.
Despite lower-than-expected figures for wages, employment, and inflation, Westpac chief economist Bill Evans maintained his forecast for a 25-basis point hike in the Reserve Bank of Australia's cash rate in May.
Reporting by Josh White for Sharecast.com.