Asia report: Stocks rise as China inflation meets expectations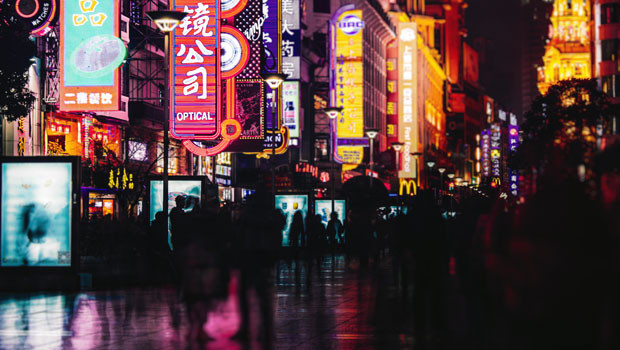 Stock markets were mostly in the green in the Asia-Pacific region on Friday, with Hong Kong again leading the gains, as the latest inflation data out of China broadly met expectations.
In Japan, the Nikkei 225 was up 1.18% at 27,901.01, as the yen strengthened 0.64% on the dollar to last trade at JPY 135.80.
Automation specialist Fanuc was up 1.38%, fashion firm Fast Retailing added 0.65%, and technology conglomerate SoftBank Group was 1.2% firmer.
The broader Topix index was ahead 1.03% by the end of trading in Tokyo, settling at 1,961.56.
On the mainland, the Shanghai Composite was 0.3% firmer at 3,206.95, and the technology-heavy Shenzhen Component grew 0.98% to 11,501.58.
Fresh inflation data out of Beijing showed producer prices falling 1.3% year-on-year in November, in line with October's contraction and slightly better than the 1.4% dip economists polled by Reuters were expecting.
The consumer price index, meanwhile, showed prices rising 1.6% on the year in November, sating Reuters-polled forecasts and easing back from the 2.1% print in October.
"Global demand is falling, based on Chinese and Korean export data, and Chinese domestic demand will continue to be disrupted by Covid surges in the coming months," said Duncan Wrigley at Pantheon Macroeconomics.
"In early 2023, global energy and commodity prices are likely to be generally softer, on the back of subdued demand as well as supply responses for some commodities."
Wrigley said Chinese domestic demand should show "significant improvement" from the second quarter of next year, as the country weathers the exit wave from the pandemic, and consumption and private sector investment rebound.
"We think, however, that producer prices will continue to be soft as more production capacity comes on line, likely leading to oversupply in sectors like solar and low-end chips.
South Korea's Kospi was 0.76% higher at 2,389.04, while the Hang Seng Index in Hong Kong gained 2.32% to 19,900.87.
Chinese technology and property plays were among the top risers in the special administrative region, as optimism over the easing of Covid-19 restrictions continued.
Tech giants Alibaba Group and Meituan were up a respective 2.74% and 5.72%, while among the property sector, CIFI Holdings surged 13.89%, Country Garden added 8.51%, and Longfor Group rocketed 18.47%.
Economic data out of Seoul showed South Korea's current account surplus shrinking to $880m in October, from $1.6bn in September.
The data showed direct investment assets in the country rising $2.75bn, compared to $4.74bn in the prior month, while direct investment liabilities expanded to $810m from $430m.
Seoul has posted a current account surplus - which shows the country sells more to other countries than it buys in - for all of this year so far, except the summer months of July and August.
The blue-chip technology stocks were in the green on the Korean peninsula, with Samsung Electronics up 2.03% and SK Hynix rising 3.43%.
Oil prices were higher as the region entered the weekend, with Brent crude futures last up 0.54% on ICE at $76.56 per barrel, while the NYMEX quote for West Texas Intermediate added 0.81% to $72.04.
In Australia, the S&P/ASX 200 added 0.53% to 7,213.20, while across the Tasman Sea, New Zealand's S&P/NZX 50 slipped 0.18% to 11,596.03.
Both of the down under dollars were stronger on the greenback, with the Aussie last ahead 0.27% at AUD 1.4732, as the Kiwi advanced 0.43% to NZD 1.5612.
Reporting by Josh White for Sharecast.com.