Asia report: Stocks rise after Wall Street's overnight rebound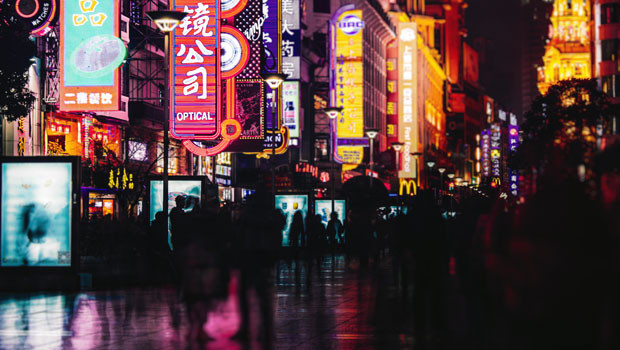 Asian stock markets closed higher on Wednesday, with investors taking cues from a rebounding banking sector on Wall Street overnight.
"Asian equities are trading on the front foot as they followed Wall Street's advance overnight as banking contagion fears and market jitters eased," said TickMill Group's Patrick Minnelly.
"In the absence of any additional bank failure rumours, strength in tech was once again pronounced in New York trading, following Meta's jobs and cost-cutting plans boosting the Nasdaq by 2.32%.
"This has led to decent gains in the Hang Seng overnight driven by strength in tech, while risk appetite on the mainland remained buoyed after the PBoC completed another round of liquidity provision."
Stock indices make gains across the region
The Nikkei 225 in Japan closed up 0.03% at 27,229.48, while the Topix rose 0.65% to 1,960.12.
Among the top performers on Tokyo's benchmark were Kobe Steel, which surged 5.34%, Mitsubishi UFJ Financial Group, which gained 4.68%, and Resona Holdings, which rose 4.14%.
In China, the Shanghai Composite closed up 0.55% at 3,263.31, while the Shenzhen Component slipped 0.03% to 11,413.43.
Top gainers in Shanghai included China Petroleum Engineering Corporation, which soared 10.15%, and China Aluminum International Engineering, which rose 10.1%.
The Hang Seng Index in Hong Kong closed up 1.52% at 19,539.87, led by gains in Orient Overseas International, which jumped 8.76%, Alibaba Health Information Technology, which rose 5.59%, and Country Garden Services Holdings, which gained 4.54%.
South Korea's Kospi closed up 1.31% at 2,379.72, with Daewoo Shipbuilding rising 6.17% and Doosan Heavy Industries & Construction gaining 5.42%.
In Australia, the S&P/ASX 200 rose 0.86% to 7,068.90, with Pexa Group up 6.42% and Coronado Global Resources gaining 5.44%.
Meanwhile, the S&P/NZX 50 in New Zealand closed up 0.19% at 11,617.27, with Eroad rising 3.85% and Vista Group gaining 3.73%.
In currencies, the yen strengthened 1.24% on the dollar to last trade at JPY 132.55, while the Aussie and Kiwi both weakened against the greenback, by 0.57% to AUD 1.5050 and by 0.54% to NZD 1.6122, respectively.
On the energy front, oil prices fell, with Brent crude futures last down 2.23% on ICE to $75.72 per barrel, and the NYMEX quote for West Texas Intermediate falling 2.45% to $69.58.
Industrial output rises in China, Korean jobless rate falls
In economic news, the People's Bank of China left the one-year medium-term lending facility (MLF) rate unchanged at 2.75%, in line with expectations.
That came after it said current rates were relatively appropriate in a meeting before the just-ended National People's Congress.
"The Bank will be ready to add policy support if the domestic demand-led growth loses steam later in the year," said Duncan Wrigley at Pantheon Macroeconomics.
"For now, the PBoC is likely to focus on targeted credit support for weaker areas, like smaller firms and the private sector, by using structural tools like refinancing."
Meanwhile, official data showed China's industrial output rising 2.4% in the first two months of 2023, while retail sales rose 3.55% for the same period, in line with the expectations of economists polled by Reuters.
At the same time, China's fixed asset investment increased by 5.5%, surpassing the predicted growth of 4.4% from economists polled by Reuters.
"China has ample policy room to provide more fiscal, quasi fiscal or monetary stimulus later in the year, if the private sector recovery falters - and policymakers will be poised to act if necessary," Pantheon's Duncan Wrigley added.
"For this reason, we see the growth target as attainable.
"It is just a question of the quality of growth, as a larger contribution from private consumption rather than debt-funded investment would be healthier."
Elsewhere, South Korea's seasonally adjusted jobless rate slightly decreased to 2.6% in February, down from January's figure of 2.9%.
The total number of unemployed persons also dropped to 743,000 from January's 842,000, and February 2022's figure of 797,000.
Finally, in Japan, minutes from the Bank of Japan's policy meeting in January revealed the board agreed to maintain its super-easy policy stance, saying it was necessary to continue with monetary easing, adding that it would take time to achieve a price stability target of 2%.
The minutes also showed policymakers' expectations of further economic recovery in Japan, led by domestic demand, with a recovery in services demand and a virtuous cycle in the corporate sector serving as driving forces.
Reporting by Josh White for Sharecast.com.