Asia report: Stocks mostly lower after dire week on Wall Street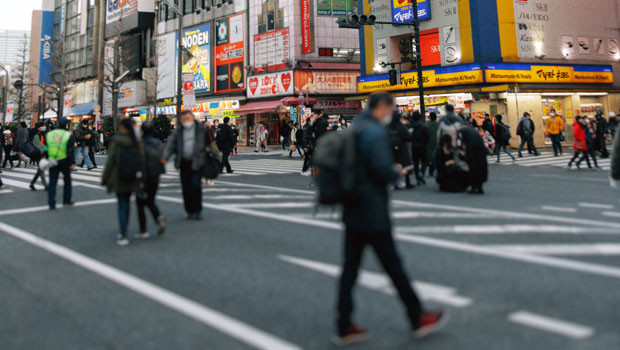 Most Asia-Pacific stock markets closed lower on Monday, as investors continued to react to the worst week on Wall Street so far this year.
Declines in the technology sector in Japan and China, as well as weakness in energy and mining stocks in Australia, were among the key drivers of overall negative sentiment in the region.
The Nikkei 225 in Japan closed down 0.11% at 27,423.96, while the broader Topix index was up 0.22% at 1,992.78.
Among the major companies in Japan, Trend Micro, Konami, and Ajinomoto were among the worst performers, declining by 2.95%, 2.91%, and 2.8%, respectively.
In China, the Shanghai Composite closed down 0.28% at 3,258.03, while the Shenzhen Component was down 0.73% at 11,701.95.
Among the major Chinese companies, 360 Security Technology and Beijing Dahao Technology were among the worst performers, declining by 8.19% and 8.09%, respectively.
In Hong Kong, the Hang Seng Index closed down 0.33% at 19,943.51, with China Unicom Hong Kong and BYD being among the worst performers, declining by 3.72% and 3.41%, respectively.
South Korea's Kospi index closed down 0.87% at 2,402.64, with Korea Gas Corporation and Kolon Mobility being among the worst performers, declining by 8.01% and 7.49%, respectively.
In Australia, the S&P/ASX 200 index closed down 1.12% at 7,224.80, with Truscott Mining and Oliver's Real Food being among the worst performers, declining by 55.17% and 40.68%, respectively.
New Zealand's S&P/NZX 50 index closed down 0.94% at 11,793.33, with Serko and Summerset Group being among the worst performers, declining by 8% and 4.33%, respectively.
"Asian equities have started the week with a cautious tone as markets eye month-end flows," said TickMill Group market analyst Patrick Munnelly.
"Wall Street witnessed a tough close to trading on Friday as hotter-than-expected US PCE data once again led investors to reprice US interest rates sparking further hawkish terminal rate expectations.
"Data-wise, investors will be looking to the week ahead for directional catalysts with Bank of Japan nominee Governor Ueda hearings, China PMI data, eurozone inflation data,the European Central Bank minutes, and US ISM metrics all set for release."
The oil market was mixed, with Brent crude last down 0.07% on ICE at $83.10, while the NYMEX quote for West Texas Intermediate was up 0.08% at $76.38.
On the currency front, the Japanese yen was 0.16% stronger on the US dollar at JPY 136.26, while the Australian and New Zealand dollars were 0.13% and 0.19% weaker against the greenback, respectively, trading at AUD 1.4888 and NZD 1.6250.
In economic news, the People's Bank of China's quarterly report reiterated that its present stance was fitting to maintain stability and growth in the country's economy.
The central bank restated its backing for a cross-cyclical adjustment to enhance demand, as well as its promise to sustain ample liquidity and credit growth, while keeping expansion of money supply and social financing tied to nominal GDP.
Additionally, the PBoC said its required reserve ratio cuts last year were intended to encourage lending.
Reporting by Josh White for Sharecast.com.