Asia report: Stocks mixed, Japan falls further after yield shock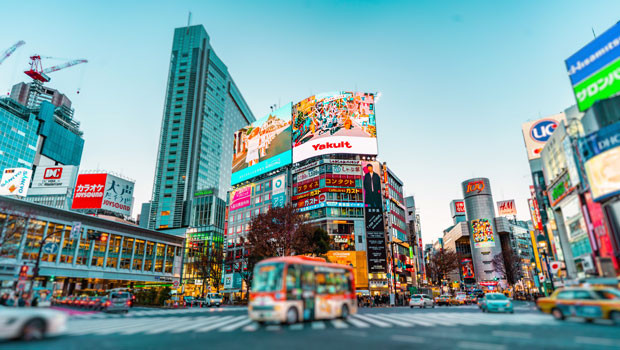 Stock markets were mixed in the Asia-Pacific region on Wednesday, with Japan's bourse recording a second consecutive session of losses after its central bank made a surprise shift in policy on Tuesday.
In Japan, the Nikkei 225 was down 0.68% at 26,387.72, as the yen weakened 0.08% against the dollar to last trade at JPY 131.84.
Automation specialist Fanuc was down 0.72%, while fashion firm Fast Retailing was up 0.18% and technology conglomerate SoftBank Group was ahead 1.29%.
Banks were also in the green, with Mitsubishi UFJ Financial Group up 3.92%, Mizuho Financial Group ahead 2.21%, and Sumitomo Mitsui Financial Group 4.12% firmer.
The broader Topix index was 0.64% weaker by the end of trading in Tokyo, settling at 1,893.32.
Yields on the two-year Japanese government bond rose above zero for the first time since 2015 in early trade, before slipping back to last stand at -0.006%.
The 10-year note also touched 2015 levels, rising to 0.451%, while the 30-year JGB hit 1.6%.
Those moves came after the Bank of Japan shocked markets with an expansion to its yield bands on Tuesday, when it announced it would now allow 10-year notes to trade between -0.5% and 0.5%.
That was up from the previous -0.25% to 0.25% band, while the central bank stood pat on interest rates, as expected.
On the mainland, the Shanghai Composite slipped 0.17% to 3,068.41, and the technology-heavy Shenzhen Component was off 0.34% at 10,912.09.
South Korea's Kospi was 0.19% weaker at 2,328.95, while the Hang Seng Index in Hong Kong gained 0.34% to 19,160.49.
The city's chief executive John Lee is scheduled to travel to Beijing for his annual visit this coming Saturday.
Economic data out of Korea showed 20-day exports falling 8.8% year-on-year in December, improving from the 16.7% tumble in November.
Duncan Wrigley at Pantheon Macroeconomics said the export outlook was gloomy, however, given global demand was likely to fall in early 2023 on high inflation and rising interest rates.
"The Korean Finance Ministry today issued its forecast for GDP growth of 1.6% and exports to fall 4.5% in 2023, reversing an estimated 6.6% rise in 2022," Wrigley noted.
"The Korean International Trade Association forecasts a 15% fall in chip exports in 2023 - due to a drop in unit prices and cooling demand for IT devices - and a 9.4% decrease in petrochemical exports, on the back of reduced demand in China.
"We view China's exit path from zero-Covid policy as a key factor for Korean trade prospects, and expect to see meaningful economic reopening from the second quarter of 2023."
Seoul's blue-chip technology stocks were in the red, with Samsung Electronics down 1.02% and SK Hynix losing 0.38%.
Oil prices were stronger at the end of the Asian day, with Brent crude futures last up 1.99% on ICE at $81.58 per barrel, and West Texas Intermediate 1.93% firmer at $77.70 on NYMEX.
In Australia, the S&P/ASX 200 added 1.29% to 7,115.10, with a thawing of relations between Canberra and Beijing topping the headlines down under.
Foreign minister Penny Wong was set to meet her Chinese counterpart Wang Yi in Beijing, with Wong telling reporters that she would push the issue of trade sanctions.
She also said she would seek consular assistance for two detained Australian citizens at her pre-departure media conference.
Across the Tasman Sea, New Zealand's S&P/NZX 50 rose 0.41% to 11,452.05, with MHM Automation surging 8.4% after it agreed to buy horticulture-focussed Wyma Engineering in a deal worth around NZD 60m.
The down under dollars were mixed against the greenback, with the Aussie last 0.1% stronger at AUD 1.4960, as the Kiwi retreated 0.75% to NZD 1.5873.
Reporting by Josh White for Sharecast.com.