Asia report: Most markets rise, Japan factory output slides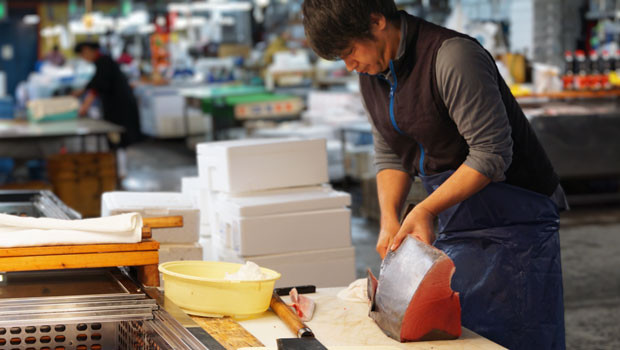 Most Asian stock markets closed higher on Tuesday, as Japan's factory output fell, while Hong Kong's further lifting of Covid-19 restrictions boosted sentiment.
Japan's Nikkei 225 gained 0.08%, while the Topix rose 0.03%.
Notable performers on the country's benchmark index included Yaskawa Electric, which rose 4.28%, Nippon Paper Industries, which gained 3.52%, and Trend Micro, which climbed 2.56%.
China's Shanghai Composite gained 0.66%, while the Shenzhen Component rose 0.7%.
Key gainers in Shanghai included Grace Fabric Technology, which rose 9.99%, and Guangdong Champion, which gained 9.98%.
Hong Kong's Hang Seng Index, however, fell 0.79%, with Xinyi Solar dropping 9.21%, Geely Automobile down 5.04%, and Longfor Properties slipping 4.88%.
South Korea's Kospi rose 0.42%, led by ISU Chemical, which surged 20.49%, and Hannong Chemicals, which gained 17.77%.
Australia's S&P/ASX 200 gained 0.47%, with De Grey Mining rising 7.72% and Judo Capital Holdings climbing 6.72%.
New Zealand's S&P/NZX 50 rose 0.86%, led by Vista Group, which gained 5.11%, and Restaurant Brands NZ, which rose 4.31%.
"Asian shares were a mixed bag on Tuesday as fears over rising US interest rates hit overall sentiment in the region," said FXTM senior research analyst Likman Otunuga on Tuesday morning.
"European futures are pointing to a positive open this morning, tracking the modest gains on Wall Street overnight.
"However, a sense of caution continues to linger across financial markets as concerns over further interest rate hikes cap risk appetite."
In the forex space, Otunuga said the dollar stabilised during earlier trade, appreciating against all of the G10 currencies.
"Gold remains shaky, vulnerable, and heading for its worst month since mid-2021 thanks to a hawkish Fed.
"After sliding roughly 1% in the previous session, oil prices have inched up today amid hopes of a strong economic rebound in China brightening the demand outlook."
Indeed in currency markets, the yen weakened 0.35% against the dollar to last trade at JPY 136.66, while the Aussie lost 0.22% on the greenback to AUD 1.4871, and the Kiwi retreated 0.33% to NZD 1.6267.
Oil prices rose, with Brent crude futures gaining 0.7% on ICE to $83.03 per barrel, and the NYMEX quote for West Texas Intermediate climbing 1.15% to $76.55.
In economic news, Japan's industrial production in January suffered its biggest decline in eight months, plunging 4.6% month-on-month according to the Ministry of Economy, Trade and Industry.
The reading was far worse than the 2.9% decline pencilled in by economists, and was led by automobiles, semiconductor-making equipment, technology parts and devices, and core capital goods.
Shipments moderately fell, leaving inventories lower for the second straight month, with the decline following a rise of 0.3% in December.
There was, however, better news on the retail front, with Japan's retail sales in January surging 6.3% year-on-year, well above market expectations for a 4% improvement.
Official data showed commercial sales totalled JPY 45.7trn - a 3.2% increase over the same month last year.
Wholesale sales were up 2% at JPY 32.7bn, while retail sales advanced 6.3% to JPY 13trn.
On the central bank front, the Bank of Japan's deputy governor Masazumi Wakatabe restated support for an inflation target of 2%.
Speaking at Columbia University, Wakatabe said the idea of having a clearly-defined inflation target was based on the importance of communication.
"Communication with the general public is particularly important since their perception plays a key role in anchoring inflation expectations, and thus, affects the actual evolution of inflation," he said.
Wakatabe also praised the central bank's "sustainable" monetary easing.
Elsewhere, Hong Kong announced the end to its mask mandate both indoors and outdoors from 1 March.
The city's chief executive John Lee. Lee said an "overall assessment" was behind the timing of the decision, adding that the special administrative region's government previously said it was closely monitoring the situation.
Finally, the People's Bank of China and the China Banking and Insurance Regulatory Commission released a draft of new regulations aimed at helping financial institutions lending to residential property leasing providers.
Reporting by Josh White for Sharecast.com.