US Q4 GDP growth edges past forecasts, up by 2.9%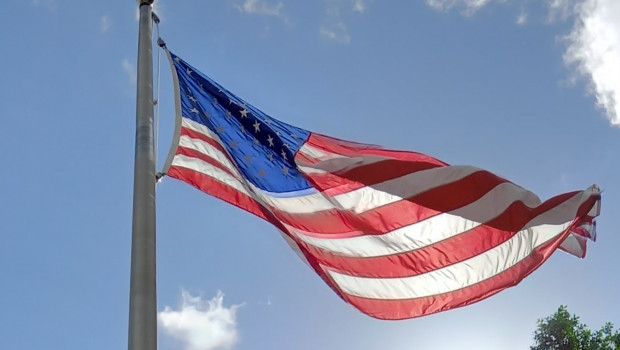 The US economy expanded a tad more quickly than expected during the fourth quarter of 2022, boosted in part by inventory rebuilding.
According to the US Department of Commerce, gross domestic product expanded at a quarterly annualised pace of 2.9% over the last three months of the prior year.
Economists had been expecting a downshift from growth of 3.2% in the third quarter to 2.8%.
Price pressures did recede, but not by quite as much as expected.
The rate of growth in the chained GDP price index fell back from 4.4% during the prior quarter to 3.5% (consensus: 3.2%).
The price deflator for personal consumption expenditures meanwhile printed at 3.2% and was up by 3.9% at the core level.
Looking at the components of aggregate demand, household consumption was ahead by 2.1% (Barclays Research: 2.3%).
That was down from the 2.3% clip observed during the prior quarter which Barclays Research had expected would hold.
Real final sales, a measure of GDP growth taking out the change in inventories, came in lower at 1.4%.
Some market commentary argued that the data eased recession fears.
But strip out a 1.5 percentage point contribution from inventory building and 0.6 points from foreign - both of which were not sustainable - and not much was left, said Ian Shepherdson at Pantheon Macroeconomics.
"We think final demand growth will be minimal in the next couple quarters, with headline GDP falling," he added
Perhaps key among all the noise, Shepherdson noted that the price data contained in Thursday's GDP report was consistent with an in-line reading for the key personal consumption expenditures price deflator data due out the next day of 0.3% month-on-month.
His own forecast however was for a rise of 0.2%.
-- More to follow --