Pound snaps higher as Macron backs month of Brexit talks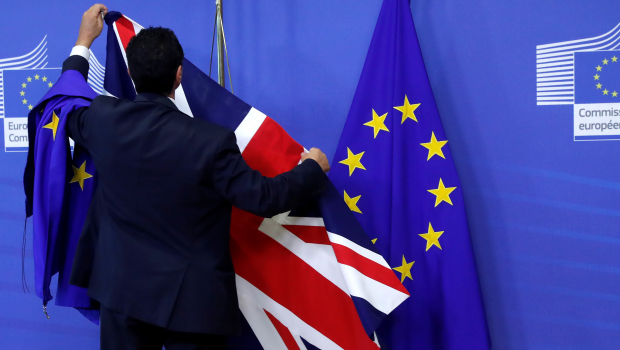 The pound snapped higher on Thursday afternoon after France's President, Emmanuel Macron, added his weight to proposals from the day before to try and find a solution to the Irish Backstop question over the next month and avoid the UK falling out of the European Union without a withdrawal agreement.
"We need to try to have a useful month," Macron said, according to AFP.
Nonetheless, Macron added: "I want to be very clear. In the coming month, we will not find a new withdrawal agreement that is far from the fundamentals."
Indeed, according to the BBC, just the night before, Macron had said: "Renegotiation of the terms currently proposed by the British is not an option that exists, and that has always been made clear by [EU] President Tusk."
Also on Wednesday evening, German Chancellor, Angela Merkel, had appeared to signal that a workable solution might be found.
"It was said we will probably find a solution in two years. But we could also find one in the next 30 days, why not?," she said.
Reacting to the headlines around Macron, as of 1518 BST the pound was 1.0% higher to 1.1051 versus the single currency.
Yet some observers remained skeptical of the chances that a hard Brexit could be avoided, suggesting that France and Germany were simply trying to avoid being blamed for it, while others highlighted the summer-depleted trading volumes as a key factor behind Sterling's outsized reaction to the latest news.