Director dealings: National Express board invests, British Land CFO makes £0.1m sale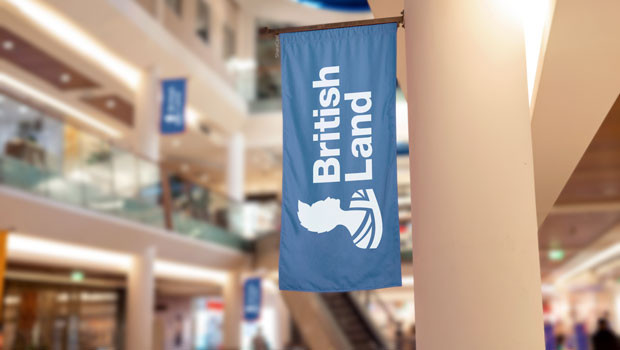 British Land was on the list of director sells on Friday, after its chief financial officer sold more than £0.1m to cover his bills after he vested a number of performance shares.
The company said Bhavesh Mistry vested 44,273 shares granted in July 2021 under its long-term incentive plan.
Those shares were granted to replace pre-existing awards from a previous employer, which Mistry forfeited to join British Land.
He sold 30,851 of those shares on 31 May, the firm disclosed, in a single transaction on the London Stock Exchange.
Mistry got 342.54p for each share, valuing the sale at £105,677.02.
"Bhavesh sold 20,851 shares to settle tax and national insurance and associated dealing fees arising on the vesting and retained the balance of 23,422 shares which he must continue to hold for at least two years in accordance with the terms of the grant," British Land confirmed in its filing.
On the selling side of things was passenger transport operator National Express, which disclosed share purchases made by four of its board and management team.
The company said non-executive chair Helen Weir picked up 45,000 shares at 106.8p each for £48,060.00, while group chief executive officer Ignacio Garat bought 18,484 shares for 108.2p apiece, for a total of £19,967.23.
Group chief financial officer James Stamp added 37,241 shares to his holding at a price of 106.8p, for £39,773.39, and group general counsel and company secretary Simon Callander purchased 37,653 shares at 105.7p apiece, for a total of £39,799.22.
National Express said the share purchases were made in London on 31 May and 1 June.
Following the transactions, Weir had a total unrestricted beneficial interest of 76,000 shares, while Garat had one totalling 125,688 shares, as well as a total other interest held in 1,812,299 shares.
Stamp's total unrestricted beneficial interest now stood at 54,464 shares and his other interest was 781,868 shares, while Callander's unrestricted interest was 87,653 shares and his other interest came to 505,352 shares.
At 1343 BST, shares in British Land Company were up 2.4% at 354p, while those in National Express Group were ahead 4.46% at 111.56p.
Reporting by Josh White for Sharecast.com.
DIRECTOR SELLS
Company: London Stock Exchange Group
Name: York Holdings II
Volume: 9,939
Price: 8,498.3p
Value: £844,646.04
Company: British Land Company
Name: Bhavesh Mistry
Volume: 30,851
Price: 342.54p
Value: £105,677.02
DIRECTOR BUYS
Company: Prudential
Name: Anil Wadhwani
Volume: 438,098
Price: HKD 112.13
Value: HKD 49,123,928.74
Company: National Express Group
Name: Helen Weir
Volume: 45,000
Price: 106.8p
Value: £48,060.00
Company: National Express Group
Name: Simon Callander
Volume: 37,653
Price: 105.7p
Value: £39,799.22
Company: National Express Group
Name: James Stamp
Volume: 37,241
Price: 106.8p
Value: £39,773.39
Company: National Express Group
Name: Ignacio Garat
Volume: 18,454
Price: 108.2p
Value: £19,967.23
Company: Segro
Name: David Sleath
Volume: 3,099
Price: 580.8p
Value: £17,998.99
Company: Segro
Name: Soumen Das
Volume: 3,099
Price: 580.8p
Value: £17,998.99
Company: Segro
Name: Margaret Murphy
Volume:
Price: 580.8p
Value: £17,998.99
Company: Segro
Name: David Sleath
Volume: 2,919
Price: 616.48p
Value: £17,995.05
Company: Segro
Name: Soumen Das
Volume: 2,919
Price: 616.48p
Value: £17,995.05
Company: London Stock Exchange Group
Name: David Schwimmer
Volume: 321
Price: 5,600p
Value: £17,976.00
Company: London Stock Exchange Group
Name: David Shalders
Volume: 321
Price: 5,600p
Value: £17,976.00
Company: Segro
Name: Andy Gulliford
Volume: 1,459
Price: 616.48p
Value: £8,994.44