Director dealings: LSE director's firm sells more shares, VinaCapital fund's manager buys in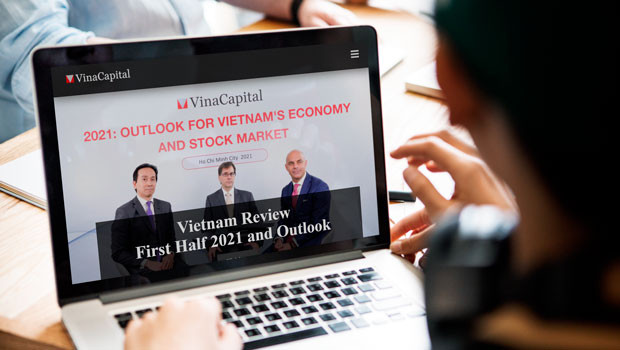 London Stock Exchange Group was once again at the top of the list of director sells, after a company linked to one of its board members sold almost £0.5m worth of shares.
The stock exchange operator said York Holdings II sold 5,766 shares under the third tranche of its share buyback programme.
It received 8,332.94p for each share, netting it a total of £480,477.32.
In its disclosure, LSEG said its director Martin Brand is also a director of York Holdings II, with the latest sale coming one day after it reported a sale worth almost £1m by the same shareholder.
On the buying side of things, VinaCapital Vietnam Opportunity Fund disclosed a sale worth more than £0.2m, linked to its investment manager.
The company said Asia Investment and Finance bought 50,000 shares for 419p each, spending a total of £209,500.
It confirmed that Asia Investment and Finance is a subsidiary of VinaCapital Group, which is its investment manager and holds 1.91% of VOF's total voting rights.
At 1621 BST, shares in London Stock Exchange Group were down 0.1% at 8,362p, while those in VinaCapital Vietnam Opportunity Fund were up 0.24% at 419.5p.
Reporting by Josh White for Sharecast.com.
DIRECTOR SELLS
Company: London Stock Exchange Group
Name: York Holdings II
Volume: 5,766
Price: 8,332.94p
Value: £480,477.32
Company: Harbour Energy
Name: Linda Z Cook
Volume: 158,517
Price: 238.7p
Value: £378,380.08
Company: Domino's Pizza Group
Name: Edward Jamieson
Volume: 5,676
Price: 303.75p
Value: £17,240.87
DIRECTOR BUYS
Company: VinaCapital Vietnam Opportunity Fund
Name: Asia Investment and Finance
Volume: 50,000
Price: 419p
Value: £209,500.00
Company: British American Tobacco
Name: Jerome Abelman
Volume: 1,111
Price: 2,883.55p
Value: £32,036.24
Company: Dowlais Group
Name: Philip James Harrison
Volume: 23,805
Price: 125.35p
Value: £29,839.57
Company: British American Tobacco
Name: Jack Bowles
Volume: 1,016
Price: 2,885p
Value: £29,311.60
Company: British American Tobacco
Name: Luciano Comin
Volume: 868
Price: 2,883.55p
Value: £25,029.21
Company: British American Tobacco
Name: Guy Meldrum
Volume: 781
Price: 2,883.55p
Value: £22,520.53
Company: Hunting
Name: Stewart Barrie
Volume: 10,000
Price: 219.95p
Value: £21,995.00
Company: British American Tobacco
Name: Michael Dijanosic
Volume: 712
Price: 2,883.55p
Value: £20,530.88
Company: British American Tobacco
Name: Jack Bowles
Volume: 636
Price: 2,883.55p
Value: £18,339.38
Company: British American Tobacco
Name: Frederico Monteiro
Volume: 542
Price: 2,883.55p
Value: £15,628.84
Company: British American Tobacco
Name: Hae In Kim
Volume: 486
Price: 2,883.55p
Value: £14,014.05
Company: British American Tobacco
Name: Tadeu Marroco
Volume: 469
Price: 2,885p
Value: £13,530.65
Company: Global Smaller Companies Trust
Name: Nicholas Alastair Charles Bannerman
Volume: 4,000
Price: 143.55p
Value: £5,741.95
Company: British American Tobacco
Name: Tadeu Marroco
Volume: 50
Price: 2,883.55p
Value: £1,441,78
Company: British American Tobacco
Name: Javed Iqbal
Volume: 46
Price: 2,883.55p
Value: £1,326.43
Company: British American Tobacco
Name: Tadeu Marroco
Volume: 33
Price: 2,883.55p
Value: £951.57
Company: British American Tobacco
Name: Kingsley Wheaton
Volume: 30
Price: 2,883.55p
Value: £865.07
Company: British American Tobacco
Name: Luciano Comin
Volume: 29
Price: 2,883.55p
Value: £836.23
Company: British American Tobacco
Name: Jerome Abelman
Volume: 28
Price: 2,883.55p
Value: £807.39
Company: British American Tobacco
Name: Johan Vandermeulen
Volume: 28
Price: 2,883.55p
Value: £807.39
Company: British American Tobacco
Name: Frederico Monteiro
Volume: 25
Price: 2,883.55p
Value: £720.89
Company: British American Tobacco
Name: Jack Bowles
Volume: 20
Price: 2,883.55p
Value: £576.71
Company: British American Tobacco
Name: James Murphy
Volume: 15
Price: 2,883.55p
Value: £432.53
Company: British American Tobacco
Name: Paul Lageweg
Volume: 14
Price: 2,883.55p
Value: £403.70
Company: British American Tobacco
Name: Hae In Kim
Volume: 13
Price: 2,883.55p
Value: £374.86
Company: Grainger
Name: Helen Gordon
Volume: 118
Price: 256p
Value: £302.08
Company: Grainger
Name: Rob Hudson
Volume: 118
Price: 256p
Value: £302.08
Company: Grainger
Name: Eliza Pattinson
Volume: 118
Price: 256p
Value: £302.08
Company: Grainger
Name: Michael Keaveney
Volume: 116
Price: 256p
Value: £296.96
Company: British American Tobacco
Name: Zafar Khan
Volume: 6
Price: 2,883.55p
Value: £173.01
Company: British American Tobacco
Name: Johan Vandermeulen
Volume: 6
Price: 2,883.55p
Value: £173.01
Company: British American Tobacco
Name: Zafar Khan
Volume: 4
Price: 2,883.55p
Value: £115.34
Company: British American Tobacco
Name: Paul Lageweg
Volume: 1
Price: 2,883.55p
Value: £28.84