Director dealings: LSE director's firm sells down again, VOF investment manager buys in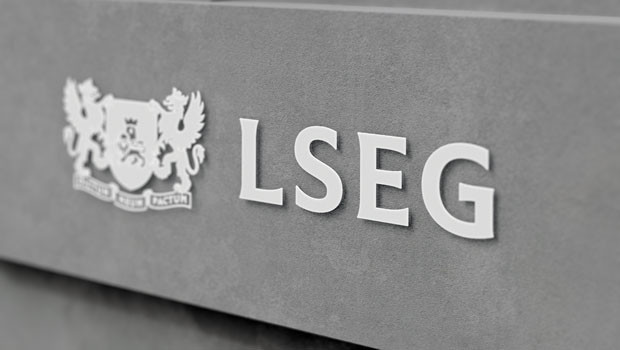 London Stock Exchange Group was once again at the top of the list of director sells on Wednesday, after a company linked to one of its directors offloaded more than £0.75m of shares.
The firm said York Holdings II sold 9,015 shares on 9 May, as part of the third tranche of its share buyback programme announced on 20 March.
It said Martin Brand, one of the directors of LSEG, was also a director of York Holdings II.
The shares were sold for 8,362.83p, valuing the transaction at £753,909.12.
On the buying side of the ledger was VinaCapital Vietnam Opportunity Fund, with a share purchase worth almost £0.13m.
The company said Asia Investment and Finance purchased 30,000 shares on 5 May for 417.77p apiece, for a total value of £125,330.10.
Asia Investment and Finance is a subsidiary of VinaCapital Group, which acts as the investment manager of VinaCapital Vietnam Opportunity Fund.
After the transaction, VinaCapital Group held 3,094,275 VOF shares, representing 1.93% of its total voting rights.
At 1339 BST, shares in London Stock Exchange Group were up 0.43% at 8,416p, while those in VinaCapital Vietnam Opportunity Fund were down 0.12% at 424.5p.
Reporting by Josh White for Sharecast.com.
DIRECTOR SELLS
Company: London Stock Exchange Group
Name: York Holdings II
Volume: 9,015
Price: 8,362.83p
Value: £753,909.12
DIRECTOR BUYS
Company: VinaCapital Vietnam Opportunity Fund
Name: Asia Investment and Finance
Volume: 30,000
Price: 417.77p
Value: £125,330.10
Company: InterContinental Hotels Group
Name: Sharon Rothstein
Volume: 1,200
Price: $68.70
Value: $82,440.00
Company: InterContinental Hotels Group
Name: Sharon Rothstein
Volume: 625
Price: $69.12
Value: $43,200.00
Company: IP Group
Name: Christopher Glasson
Volume: 35,882
Price: 55.15p
Value: £19,788.92
Company: InterContinental Hotels Group
Name: Sharon Rothstein
Volume: 175
Price: $69.04
Value: $12,082.00
Company: IP Group
Name: Christopher Glasson
Volume: 13,808
Price: 55.05p
Value: £7,601.30
Company: Spirent Communications
Name: Eric Updyke
Volume: 4,508
Price: 152.65p
Value: £6,881.31
Company: Allianz Technology Trust
Name: Neeta Patel
Volume: 216
Price: 228.77p
Value: £494.14
Company: Assura
Name: Jonathan Murphy
Volume: 637
Price: 51.03p
Value: £325.06
Company: Assura
Name: Jayne Cottam
Volume: 637
Price: 51.03p
Value: £325.06
Company: Assura
Name: Orla Ball
Volume: 637
Price: 51.03p
Value: £325.06
Company: Assura
Name: Robert James
Volume: 637
Price: 51.03p
Value: £325.06
Company: SSE
Name: Gregor Alexander
Volume: 11
Price: 1,860.97p
Value: £204.71
Company: SSE
Name: Rob McDonald
Volume: 11
Price: 1,860.97p
Value: £204.71
Company: SSE
Name: Sam Peacock
Volume: 11
Price: 1,860.97p
Value: £204.71
Company: SSE
Name: Liz Tanner
Volume: 11
Price: 1,860.97p
Value: £204.71
Company: SSE
Name: Alistair Phillips-Davies
Volume: 9
Price: 1,860.97p
Value: £167.49
Company: SSE
Price: John Stewart
Volume: 9
Price: 1,860.97p
Value: £167.49
Company: AG Barr
Name: Stuart Lorimer
Volume: 29
Price: 526p
Value: £152.54
Company: AG Barr
Name: Jonathan Kemp
Volume: 29
Price: 526p
Value: £152.54
Company: AG Barr
Name: Karl Donnan
Volume: 29
Price: 526p
Value: £152.54
Company: Softcat
Name: Graeme Watt
Volume: 11
Price: 1,362p
Value: £149.82
Company: Softcat
Name: Graham Charlton
Volume: 11
Price: 1,362p
Value: £149.82
Company: AG Barr
Name: Roger White
Volume: 28
Price: 526p
Value: £147.28
Company: SSE
Name: Martin Pibworth
Volume: 4
Price: 1,860.97p
Value: £74.44