Jefferies starts Future at 'hold', cautious on outlook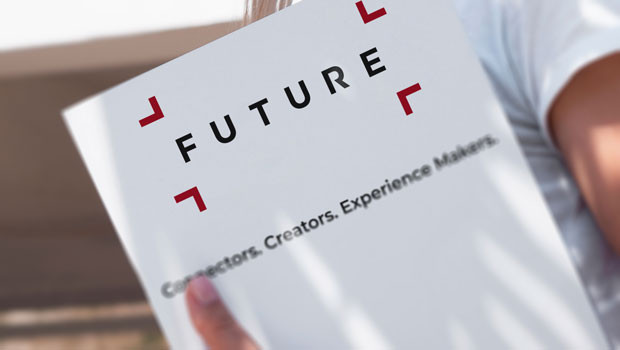 Jefferies initiated coverage of media group Future on Wednesday at 'hold' with a 1,300p price target as it said it was cautious on the outlook.
"Future is a force in digital marketing and has scaled rapidly via earnings accretive (magazine & website) M&A," the bank said.
"However, we are cautious on the outlook, due to the CEO transition and limited visibility (ad spend cycle & organic growth). We therefore view a 20% discount to peers (PE) as fairly valued."
Jefferies said its analysis suggests management's expectation of 10% long-term organic growth in Media - which makes up around 65% of revenue - is "stretching". It noted that the current portfolio's online audience has remained flat on average over the past three years and said this was an indicator that organic growth will be difficult to drive sustainably, as other organic means of growth are limited.
"Short-term, cyclical pressures weigh on audience budgets and on ad spend," it said. "However, we believe short-term pressures and lower long-term growth expectations are largely priced in."
The bank also said that the upcoming CEO transition creates strategic uncertainty that may deter the incremental buyer.
"The current CEO and the architect of Future's success to date will step down in Mar-23 after nine years in the role. We believe the incoming CEO, John Steinberg, is a very good fit for the business going forward, but it's hard to see a re-rating ahead of hearing his strategic priorities and an update on M&A."
At 1040 GMT, the shares were down 5.3% at 1,108.93p.