Broker tips: Pets at Home, SSP Group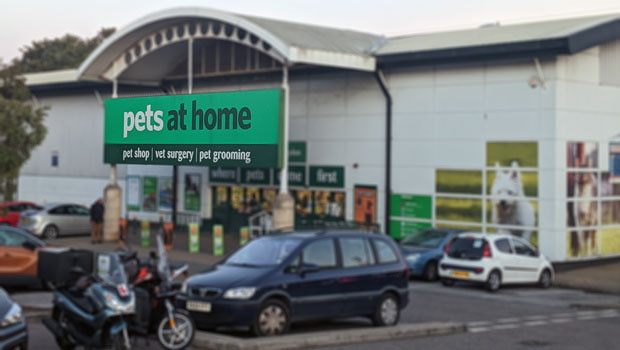 Berenberg lifted its price target on Pets at Home on Wednesday to 460p from 430p as it said the company's strong momentum continued through Q423, "meaning a further removal of concerns around the impact of the weak consumer backdrop and a potential post-Covid-19 normalisation in pet spend".
It noted that Pets delivered like-for-like revenue growth of 11.1%, with a strong performance across both the retail division and the vet group. Pre-tax profit of £136.4m was a touch ahead of January's guidance of towards the upper end of £126m to £136m, it said.
The bank, which rates the shares at 'buy', said it continues to see solid upside to FY24 pre-tax profit estimates, and reckons a sum-of-the-parts analysis illustrates a re-rating opportunity.
"We believe there is a re-rating opportunity, noting: i) Pets' strong competitive positioning in a favourable category; ii) that earnings may well be too low; and iii) that the company's net-cash position provides continued balance sheet optionality.
"We roll forward our SOTP valuation to CY24 and increase our price target to 460p."
Berenberg said Pets remains one of its top picks in UK retail.
Elsewhere, Jefferies upped its price target on shares of SSP to 340p from 325p.
The bank said it sees "material" upside to SSP. "Further acquisitions and increases to net new wins provide potential catalysts and continued growth should narrow the valuation gap from pre-Covid levels," it said.
Jefferies updated its estimates for the Midfield acquisition, higher non-controlling interests, and higher capex and revenue growth in FY25.
It said new pre IFRS-16 guidance could help align and stabilise consensus earnings per share estimates helping to remove uncertainty.
The bank's EBITDA estimates increased 5.6%, 0.5% and 3.3% for FY23-FY25E and it is now 1%, 3.4% and 5.2% ahead of consensus, respectively.
The new target price reflects a higher medium term growth rate (now 8% versus 6%), supported by higher capex spend, Jefferies said. It rates the stock at 'buy'.