Blancco Technology reports strong first-half growth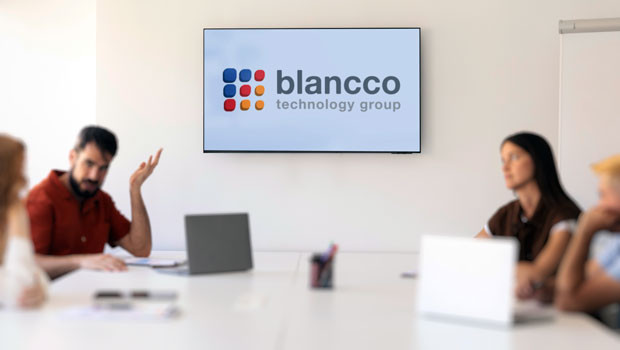 Data erasure and mobile lifecycle specialist Blancco Technology reported strong revenue growth for its first half on Tuesday.
The AIM-traded company revealed a 22% increase in revenue for the six months ended 31 December, to £24m, or 16% when adjusted for constant exchange rates.
Its enterprise revenue grew 33% to £9.4m, while IT asset disposition revenue increased 30% to £9m.
The firm's mobile revenue, on the other hand, fell slightly by 1% to £5.6m, due to a slowdown in sales of new smartphones, which impacted the trade of used handsets in the period.
Blancco also reported double-digit constant currency growth in each of its three geographies, with North America revenue increasing 39% to £8m, EMEA revenue rising 12% to £8.7m, and Asia-Pacific revenue ahead 19% at £7.3m.
The company's gross margins remained strong, edging higher to 98% from 97% a year earlier.
Its adjusted operating margin was 21%, up from 20%, despite pressures from wage inflation and strength in the dollar.
Adjusted operating profit increased to £5.1m from £4m, while operating profit grew to £2.7m from £1.9m.
The company's adjusted EBITDA rose to £8m from £6.4m, while EBITDA grew to £7.2m from £5.7m.
Operationally, Blancco said that the appointment of a new president of global sales and a vice-president of Americas sales last year had driven incremental revenue growth and strengthened its opportunity pipeline.
The WipeDrive team was meanwhile now fully integrated, with a single product across the group and rolled out to customers.
It added that the enterprise market remained the fastest growing, which it expected to represent an increasingly large portion of group revenue.
The firm said that it was continuing to trade well, with a strong pipeline of opportunities as it entered the second half.
It added that strengthening regulatory and environmental drivers provided it with confidence that its full-year expectations would be achieved, while remaining cautious regarding macroeconomic conditions.
"These results for the first six months of the financial year show strong double-digit growth in revenue, profit and cash despite the macro-economic challenges seen in many of the territories in which we operate," said chief executive officer Matt Jones.
"We announced at our last results in September that we had restructured our global sales team with the appointment of new leaders for our sales organisation.
"I'm pleased to report that they have managed to have an immediate impact on the financial growth of the company as demonstrated in these results as well as our pipeline of opportunities."
Jones said the company had also fully integrated the "excellent team of professionals" that joined Blancco through the earnings-accretive acquisition of WipeDrive in June last year.
"The vast majority of WipeDrive employees now have a role in the larger Blancco group and have supported our move to a single erasure solution for customers.
"Existing and upcoming regulation on data security coupled with near-term legislation on sustainability means Blancco's proposition is more relevant than ever before, and the board remains confident in the continued growth prospects of the company."
At 1202 GMT, shares in Blancco Technology Group were up 15.95% at 189p.
Reporting by Josh White for Sharecast.com.