AEX agrees strategic minerals partnership with ACAM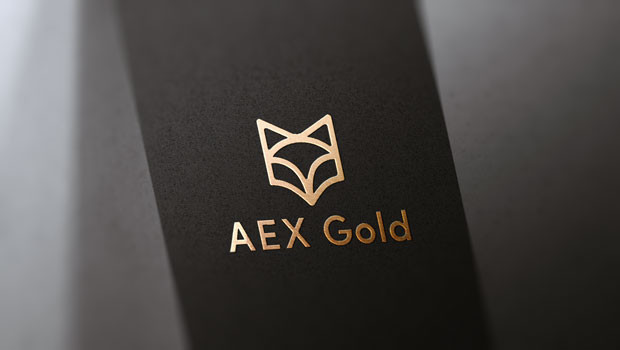 Greenland-focussed AEX Gold announced on Friday that, after more than a year of discussions, it has signed a non-binding heads of terms with ACAM to establish a special purpose vehicle and create a joint venture for the exploration and development of its strategic mineral assets, for a combined contribution of £36.7m.
The AIM-traded firm said that, subject to negotiation of the final terms, ACAM would invest £18m for a 49% shareholding in the vehicle, with AEX holding 51%.
AEX said it expected to contribute its strategic non-precious mineral, or non-gold, licences, as well as a contribution-in-kind, valued at £18.7m in the form of site support, logistics and overhead costs associated with using its existing infrastructure in southern Greenland to support the venture's activities.
An option for further future funding of £10m would be available on the achievement of agreed milestones.
The board said the funding from ACAM would aid in progressing the exploration for, and identification of, strategic non-precious minerals across a number of AEX's existing prospective gold targets, including Sava and North Sava, Stendalen, Paatusoq, Kobberminebugt, and "any other future strategic mineral discoveries" made on its licences.
AEX said it would have managerial and operational control of the venture, and the planned exploration programme would be subject to approval of the joint venture's management committee.
"We are delighted to announce our planned partnership with ACAM, specifically for the funding of our non-precious metal strategic mineral assets across our licence areas," said chief executive officer Eldur Olafsson.
"This joint venture will enable us to invest the capital required to bring these strategic mineral targets up the value curve towards future production and also enable us to explore the wider area to identify further non-precious strategic mineral assets.
"The investment AEX has made in its management team, camp, infrastructure, logistics support and local relationships gives us the ability to deliver on this exciting, ambitious and high potential value work programme."
Olafsson said the western world was "in short supply" of strategic minerals, such as copper, zinc, nickel, rare earths and graphite, to power the energy transition, with recent geopolitical events putting security of supply into sharp focus.
"Southern Greenland is one of the few remaining under-explored frontiers for these vital minerals.
"Our exploration work so far has given us confidence that south Greenland has the potential to host world-class deposits of strategic minerals."
Starting with the investment by ACAM of £18m for a 49% stake in the strategic mineral assets, Eldur Olafsson said the deal put "a concrete initial value" on the non-precious mineral assets in the firm's portfolio for the first time.
"To reflect the broader mineral potential in AEX's portfolio, we will be changing the company's name to Amaroq Minerals in the near future."
At 1104 BST, shares in AEX Gold were up 5.11% at 46.25p.
Reporting by Josh White at Sharecast.com.